Discover new perspectivities as
Senior Financial Professional (m/f/d)


Overview
Generali Vitality motivates and rewards for every step on the way to a healthier and more active life. Generali Vitality is available in combination with selected insurance products of Generali in Germany. After selecting the right product, our customers additionally benefit from lower insurance premiums.
That is the job
Within Generali Vitality at our Munich location, as a Senior Financial Analyst you will be working on several challenging tasks which may range from financial planning and control, general accounting, and tax relationship management, up to partnerships' financial operations development in full cooperation with other teams and departments in Europe.
Moreover, you will oversee the end-to-end billing process and its own robotization using machine learning and AI, supervising the proper accounting of payables and receivables and their impact in terms of yearly budget consumption.
You will be involved in performing the following tasks:
Responsible for managing the entire billing process and its impact in terms of consumption of the annual budget
In charge of the evolution of the current billing process thanks to RPA, machine learning and AI
Liaise with internal and external auditors to provide them with the necessary information
Managing the relationship with the Accounting Service Centre for all the accounting processes and activities including monthly/quarterly/yearly closings
Running the financial Actual process: mastering the controlling systems, you will take care of the dataflow regarding the production of the monthly/quarterly closing to be presented to Management
In charge to produce documentation concerning internal and external processes to optimize the knowledge sharing path
Supporting the delivery of the necessary inputs to the Group Functions for the consolidation at Group level
The right candidate is excited by the idea of working cross-country closely with a broad range of professionals in the insurance and financial services sector, helping them leverage new approaches in the Life and Health insurance industry
Profil
Must have
Academic degree in accounting, economics, or equivalent
Knowledge of the German Language (min. B2), fluent in English (C1/C2)
Knowledge of the accounting concepts (both IFRS and German Local GAAP)
Min. 5 years of working experience in the finance sector including relevant accounting and/or controlling experience
Knowledge of SAP (FI/CO) and related analytic tools (SAC is a plus)
Outstanding in Excel, can ideally build financial models from scratch
Experience handling large complex data sets to draw meaningful conclusions
High personal motivation, strong team working and interpersonal skills, ability to deliver high quality results in a high-pressure environment
Will be considered a plus
Worked in more than one country
Knowledge of health and protection business in the main European countries
Basics of corporate taxation
Benefits
Work-Life-Management
Die Arbeitswelt wird immer komplexer und die Anforderungen an unsere Kolleginnen und Kollegen steigen. Somit gewinnt das Work-Life-Management zunehmend an Bedeutung. Wir unterstützen mit modernen Arbeitsmodellen dabei, das Berufs- und Privatleben miteinander zu vereinbaren.
Entwicklung
Mit vielfältige Angeboten unterstützen wir die Aus- und Weiterbildung unserer Mitarbeitenden, als App auch mobil. Unsere Talentprogramme fördern die berufliche Weiterentwicklung unserer Kolleginnen und Kollegen und bietet für jede Zielgruppe maßgeschneiderte Möglichkeiten.
Gesundheit und Fitness
Die Gesundheit unserer Kolleginnen und Kollegen liegt uns am Herzen - we care. Daher unterstützen wir diese mit vielen verschiedenen Vorsorge-, Sport-, Versicherungs- und Therapieangeboten
Community
We are Generali. In diesem Sinne fördern wir die Möglichkeit zum Netzwerken mit Kolleginnen und Kollegen auch über direkte Arbeitsbereiche hinaus.
Gehalt
Ziel unserer Personalstrategie ist es, eine leistungsgerechte und faire Vergütung sicherzustellen. Erfolgsabhängige Bonuszahlung, betriebliche Altersvorsorge und diverse Vergünstigungen stellen attraktive Zusatzleistungen dar.
Rabatte
Egal ob mit Mitarbeiterkonditionen für Versicherungs- und Finanzprodukte oder Corporate Benefits – unsere Kolleginnen und Kollegen profitieren von einer Vielzahl an Rabattmöglichkeiten und Zuschüssen.
Persönlicher Kontakt
Questions?
We are looking forward to your application.
Get in touch with our Career-Team per phone:
+49 (0)221/1636 56650
---
SHARE JOB
Über Generali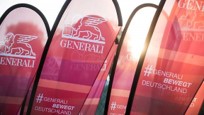 Über uns
Wir stellen unser Unternehmen vor.
mehr erfahren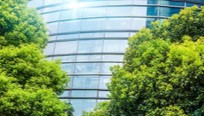 Nachhaltigkeit
Unser Beitrag für die Zukunft.
mehr erfahren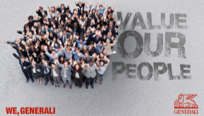 Unternehmenskultur
Unsere Kultur treibt unsere Strategie.
mehr erfahren