Discover new perspectivities as
Customer Experience Manager (m/f/d)


Overview
Generali Vitality motivates and rewards for every step on the way to a healthier and more active life. Generali Vitality is available in combination with selected insurance products of Generali in Germany. After selecting the right product, our customers additionally benefit from lower insurance premiums.
That is the job
This role will be focused on improving customer experience and driving Voice of the customer (VOC) programs jointly with our market teams. The successful candidate will manage the roadmap for customer improvement programs/projects and mechanism for customer experience and also manage voice of the customer feedback. This role is critical in transforming the business to enable sustainable, scalable growth with solutions that delight our internal and external customers.
For this new role, we are looking for a talented person who can prioritize well, communicate clearly and has a consistent track record of successful project delivery including creating new processes, implementing change and managing complex projects with often conflicting requirements. Proven ability to manage, influence, and engage a broad group of stakeholders is a must. You must have the experience and capability to create and present documentation for senior executives and align your plans with Generali Vitality's strategic objectives. Excellent written and verbal communication skills are essential.
The successful candidate will take the following areas of responsibilities:
Lead the development and deployment of a customer centricity strategy which means developing and reviewing CX development and deployment roadmaps, centralization and optimization of related insights and initiatives as well as developing frameworks, processes etc. to embed best practice customer experience management
Identifying and leading continuous improvement initiatives jointly with market partners to improve customer experience
Supporting the Head of Customer Experience with shaping the vision and long-term strategy for Customer Experience Excellence and improvements to internal and external customer experience
Collaborating with partners from other organizational areas
Support Voice of the customer initiatives in all Generali Vitality markets
Identify customer pain points, develop mechanisms to surface these pain points to key stakeholders and drive projects to improve the customer experience and key metrics
Manage emerging issues and help mitigate negative customer experience events and drive proactive improvement programs
Profil
Must have
Bachelor or master's degree in Commercial, Business or Economics from a well-regarded institution
A wide range of experience in a commercial role (sales, marketing, CX)
Expertise and experience with strategic UX management, as a digital product owner or with digital development roadmaps
CX related know-how in customer centricity, CX management in B2B, Sales & Marketing basic principles
Affinity or experience with digitalization and data science
Experience with qualitiative and quantitative research as well as understanding of the interaction between commercial and technical aspects
Communicator, adaptation capability, well management and leadership skills
Ability to deliver high quality results in a high pace/high pressure environment
Fluent in English
Nice to have
Knowledge of German OR French OR Spanish OR Italian will be a plus
Previous experience in working for complex and innovative projects
Worked in more than one country
Market knowledge of health and protection business in one or more of the Countries in scope (Germany, Italy, Austria, France, Spain, Czech Republic, Poland)
Benefits
Work-Life-Management
Die Arbeitswelt wird immer komplexer und die Anforderungen an unsere Kolleginnen und Kollegen steigen. Somit gewinnt das Work-Life-Management zunehmend an Bedeutung. Wir unterstützen mit modernen Arbeitsmodellen dabei, das Berufs- und Privatleben miteinander zu vereinbaren.
Entwicklung
Mit vielfältige Angeboten unterstützen wir die Aus- und Weiterbildung unserer Mitarbeitenden, als App auch mobil. Unsere Talentprogramme fördern die berufliche Weiterentwicklung unserer Kolleginnen und Kollegen und bietet für jede Zielgruppe maßgeschneiderte Möglichkeiten.
Gesundheit und Fitness
Die Gesundheit unserer Kolleginnen und Kollegen liegt uns am Herzen - we care. Daher unterstützen wir diese mit vielen verschiedenen Vorsorge-, Sport-, Versicherungs- und Therapieangeboten
Community
We are Generali. In diesem Sinne fördern wir die Möglichkeit zum Netzwerken mit Kolleginnen und Kollegen auch über direkte Arbeitsbereiche hinaus.
Gehalt
Ziel unserer Personalstrategie ist es, eine leistungsgerechte und faire Vergütung sicherzustellen. Erfolgsabhängige Bonuszahlung, betriebliche Altersvorsorge und diverse Vergünstigungen stellen attraktive Zusatzleistungen dar.
Rabatte
Egal ob mit Mitarbeiterkonditionen für Versicherungs- und Finanzprodukte oder Corporate Benefits – unsere Kolleginnen und Kollegen profitieren von einer Vielzahl an Rabattmöglichkeiten und Zuschüssen.
Persönlicher Kontakt
Questions?
We are looking forward to your application.
Get in touch with our Career-Team per phone:
+49 (0)221/1636 56650
---
SHARE JOB
Über Generali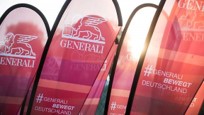 Über uns
Wir stellen unser Unternehmen vor.
mehr erfahren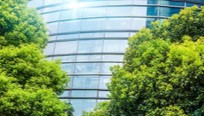 Nachhaltigkeit
Unser Beitrag für die Zukunft.
mehr erfahren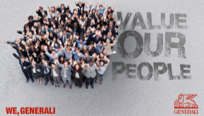 Unternehmenskultur
Unsere Kultur treibt unsere Strategie.
mehr erfahren